Hail to the Bus Driver!
I got on a bus once without the bus driver knowing.  It was a free shuttle ride so it wasn't anything mischievous.  But when he saw me, he was surprised because he thought I have missed my stop (he didn't want me to loop around again).  I cleared it up with him.  He smiled and then told me of a time a passenger actually looped around the bus circuit a few times:  "I remember...
"You had a rough morning? Try prying twin boys out of a tight little Asian gal...."
– Kristen, an OBGYN doctor, from Wilfred
Mangos
I've been working some ridiculously shifts with my boss for the past couple of days, clocking in at 8 in the morning and ending around 11 at night.  It's tedious, tiring, and terrible and made worse by the uncomfortably close quarter my boss and I must be in. For the most part, we talked about our data, schedule, procedure, and analysis — very typical science-y things.  Rarely do...
Running
"I can't listen to music when I run. Fucks up my rhythm."  "Oh I don't listen to music. I listen to the Economist podcast." "You pretentious douche." "Yeah…it gets a little difficult with the monocle on."
Pine Cone Bonanza
We made a camp fire, and my nephew was about to throw in another pine cone: "Hao! Stop throwing those in! We have like 20 pine cones already." "But I want 21."
Piñata Fun
It was our sister-in-law's birthday, and we decided to throw her a piñata-themed birthday party.  We got the piñata somewhere in a deep recluse of San Jose, a place decorated with the fabulous colors of the rainbow. We marched in with confidence and demanded from the cashier, give us the most surprising piñata you have! This isn't for a scanty 9 nine year old! This is for a grown woman...
Ew...An Asian-American Related Article
I read this article recently about Asian-Americans and how, because of our Asian culture/values, we were raised to be risk-averse, socially awkward, followers, meek, etc.  And because of these characteristics, we could never be assertive, creative leaders and never fully be accepted by the dominant "white" culture.  The article is sort of a response to the Tiger Mom article. I...
"I'm not great at farewells, so uh… that'll do, pig."
– Tallahassee from Zombieland
Championship Meltdown
"Ah fuck, fuck, fuck." "What?" "Someone sub for me!" "What is it? "My shoulder. I dislocated it again." "Oh Jesus…I thought you forgot to turn off the stove or something." It was the championship game, the last game for all the marbles. I was feeling pumped at the time, ready to give it all I got, when just barely five minutes in, my shoulder gave out. Sadly it wasn't from any fancy...
What Noise Was That
I was sitting in the back of the class, daydreaming my usual daydream, when suddenly this noise exploded at me: "HAWWHAEEEHAHAHA." What the fuck was that, I thought as fear and panic began to creep in.  It was a laughter unlike any I have ever heard of.  I sat up straight and quickly scanned the room like a frightened squirrel, wondering whether or not he had left the stove on.  I...
Happy Hour Before the Dreadful Hour
My classmates created this facebook group called the SJSU Teaching Cohort, which is basically a forum for people to share ideas, ask questions, and discuss about the latest issues and trends in education.  It's a way for us to stay informed and grow together as teachers. "Who wants to get happy hour tomorrow before class starts?" The only post so far to pique my interest, I...
Existential Dread I Suppose.
This is from my post-doc's facebook post.  She's about 40, from Korea, and is very motherly (at least towards me).  I read this in her Korean accented voice, and it made me sad. The Day A few days ago, I got a text from a friend in the morning, which was about her father's death. She wrote she was on the way to the hospital her father has been. And a couple of minutes later I...
Leaf, Butterfly, Smilie Face, and a Flower
I was lying on the floor with my eyes closed, ready to take a quick nap, when my 3 year old niece came and sat on my stomach.  She had a Berenstain's Bear book in her hands and was deeply engrossed in the book; she didn't seem to mind that I wasn't a chair. "Anie! Get off of me." "Oh sorry." I picked her up by the waist and set her on the kiddie table,...
"Sometimes I forget how lucky I am. Sometimes my husband reminds me."
– Friend's facebook status
Reminiscent Drink
My co-worker and her husband are going back to England and so they invited us all to go drinking with them.  I was drinking with my co-worker's husband at the bar, and he was telling me of the time he got in a scuffle: "We came out of the pub, totally drunk. Saw a cab pull up and got inside. We took it from some poor chaps, and they were getting really pissed. So for laughs, we...
World Cup
To be honest, I've never imagined myself watching any of these games.  It's soccer.  I think we're supposed to hate it.  I have a hard enough time watching a full game of basketball and football (I'm not even going to get into baseball).  So the idea of me waking up early in the morning to watch a match I don't really care about or understand seems silly.  And if you...
"I realize that the more work I do, the more work I have to do. So I'm just..."
– My boss
Tired and Crazy
I came home early today to visit my family who I haven't seen in a while.  My sister was over there too, her usual routine of picking up her kids from my parents' place every weekday.  When I got home, I greeted everyone in their respective room and noticed my grandma already in bed.  I asked her what was wrong and whether she was sick to which she responded, I'm going to kill...
Talking About a Friend
Friend: Ah, a Renaissance man. Me: Yeah, he kind of does everything. Friend: No, I mean, he's actually from the Renaissance.
My Sister and Her Kid
nephew (4 years old): Who farted? sister: Hao! Who taught you how to say that? We don't use that word. It's rude. You say, who passed gas. nephew: Maybe you? sister: (pause) Yes.
Driving Down an Empty Road
While driving through a desolate area at night: "Jesus, this area is so quiet." "Imagine living out here. You could get murdered and no one would know." "If no one's around to hear you, would it still be considered murder?"
We think too much alike
While playing Taboo: Friend: Ah damn it… uhmm.  A bunch of douchebags in Berkeley do this on a grass or some shit and they call it exercise. me: Yoga? Friend: Yes!
"An AIDS patient asks his doctor whether the sand treatment prescribed him will..."
– Prime Minister of Italy, Silvio Berlusconi (this guy is unbelievable!)
Dialogue with boss
me: My students love my laissez faire approach to teaching. boss: That's just being lazy. me: But I learned it from you!
Meeting an old friend
me: Wanna get dinner? Coffee? Boba? I'm down for whatever, baby. friend (girl): Ah the talks of a desperate man.
"Write a wise saying and your name will live forever."
– Anonymous (I'm not sure if this was intentional or not but it's still hilarious)
Rilo Kiley - Silver Lining
Top five movies of the decade
I see these lists almost everywhere and decide to make one for myself.  To pick just five films was difficult for me because I liked a lot films.  I've watched these at least twice. I think the main criterion for these movies was whether it elicited an emotion out of me. If a film made me feel a certain way, then it has done its job. 1. City of God - This was a near perfect film for me....
"Brad and Angelina live over there. I thought it was a school at first but no,..."
– Ricky Gervais
"I'm seventeen and I'm crazy. My uncle says the two always go..."
– Ray Bradbury
Eating at a pizza parlor
me: Where's the menu? guy: Are you asking for noodles? me: No I said menu. guy: Jesus, you would ask for noodles at a pizza parlor.  What's wrong with you? girl: Donnie, there's a pho restaurant right over there.  Would you feel more comfortable with that? me: Fuck you.
Hilarious excerpt about an Indian
From the book, The Absolutely True Diary of a Part-Time Indian, by Sherman Alexie: I always think it's funny when Indians celebrate Thanksgiving. I mean, sure, the Indians and Pilgrims were best friends during that first Thanksgiving, but a few years later, the Pilgrims were shooting Indians. So I'm never quite sure why we eat Turkey like everybody else. "Hey, Dad," I...
"White guys who date Asian girls are losers who don't have enough game to..."
– My White friend (not that I totally agree with him, but it is an interesting perspective)
Spanking children
There is this article in the New York Times that annoyed me.  It's about parents yelling at kids and how yelling is becoming the new spanking.  Basically, the article is condemning yelling because it might cause emotional distress and slow intellectual development. Bullshit.  I'm an advocate of spanking, when it's purposeful and methodical.  You did something wrong, then you get...
Amusing email exchange.
On playing basketball on Sunday: Guy 1: Can't make it. Football watching conflict. Girl: Monday night football…. sucks you're not a Skins fan Guy 2: I think being a Skins fan is what sucks. Me: Oops sorry guys, I have a thing that morning… interested in pushing it to 1:30-2? Me: and Skins do suck. Girl: Eat shit and die. Guy 2: Stay classy Washington.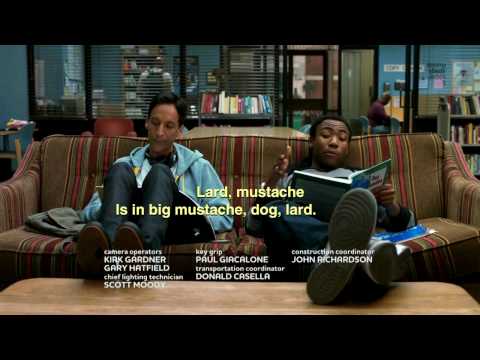 Family convo
Brother 1: What do I need to apply to that? Brother 2: Just two things: "Bull" and "shit." Brother 1: I only have one of those.
Poor dog
Our basketball game started at 9:30 pm, which was later than usual. Me: Fuck I'm not going to get home until 12. Friend: Just crash at my place. You could snuggle with Sparky (his dog). Pause. Wait, no. I don't want you near my dog. I know your kind. I'll probably never see him again.
USC vs CAL
I was watching the USC/CAL game with a couple of my friends at Manny's (formerly Raleigh's) when my friend got into this heated argument with these two girls from USC.  They were being obnoxious and bitchy, and if they were dudes, they would've got their ass kicked. I missed the first half of the conversation, but from what my friend had told me, they kept bashing Cal, saying...
Dinner party part II
I was invited to my co-workers dinner party.  She cooked Bosnian food and made British dessert. Host's husband: What would you like to drink? Wine? Grad student: No thanks. Water is fine.  Host's husband: You sure? Grad student: Yeah, I have a problem. You know how it is. You're British.
"I would just like to reiterate if you weren't with us for last..."
– Mike, one of my bball teammates, on the league's coordinator.
"I'm going to say something really banal, but intelligence, in itself, is..."
– From The Elegance of the Hedgehog by Muriel Barbery
"I was fed up. I caught that mothafucker with an uppercut. Bop! Knocked his head..."
– Dave Chappelle getting annoyed at Mickey Mouse for saying, "I'm Rick James, Bitch."
Random musing
So I've received my first rejection from medical school today.  I guess I was supposed to feel a bit sad, but surprisingly (and almost not) I didn't feel anything.  No pangs of agony, no sense of impending doom, no fear or worry.  I felt nothing.  It was as if I was reading another newsletter, except this was about me. And this realization saddens me.  I have always been apathetic...
"found out i am allergic to alcohol after i broke out wit fun last night"
– Friend's Facebook status update
Watch
Guy Dupuy
Top 10 people I want to have as friends
Not just to meet (cuz it'll be awkward) but to already be friends. 1. Dave Chappelle 2. Will Ferrell 3. Paul Thomas Anderson 4. Gene Weingarten 5. Tony Blair 6. Ricky Gervais 7. Amy Poehler 8. Peter Hessler 9. Ellen Degeneres 10. Christopher Hitchens The easiest were Dave and Will.  I would've put Jennifer Connelly, but I wanted her to be my wife.
Hilarity
Sister: Did you see that? Me: What? See what? Sister: Look, he's doing it. Me: Doing what? Who's doing what? Sister: That new turtle.  Ever since we got him, he's been trying to escape, climbing over the other turtle.  It's scary.
On camping
Conversation on camping outside to signup for IMs at RSF. Sam:  Ya but I would go out drinking, then go buy more beer, show up at midnight, drink for a couple hours then pass out, and wake up in time for signups hungover as shit. And we got drinking in public tickets junior year outside the RSF me: Haha. Sounds like a good time. Sam:  Now its just a bunch of Asians with tents and food and...